Bat Cave
Installation, 2018
A bat's point of view experience.
Entering the Bat Cave, visitors step into the world of a native New Zealand bat. In the dark space sounds can be heard of other forest creatures passing through the night. By clapping or snapping the visitor imitates the bat's echolocation sending audible waves. These signals expand visually into a digital world revealing the surroundings and the bat's prey during a nightly flight.
Each time the visitor claps into their hands, they will find a different unique landscape with invertebrates inhabiting it. By making sounds in different spots, they get control of the visual wave's direction.
Thanks a lot to Studio Syntop for teaming up with me on this project. Together, we have also worked on Project Mounga, an interactive behavioural simulation of pests and birds at Puke Ariki Museum.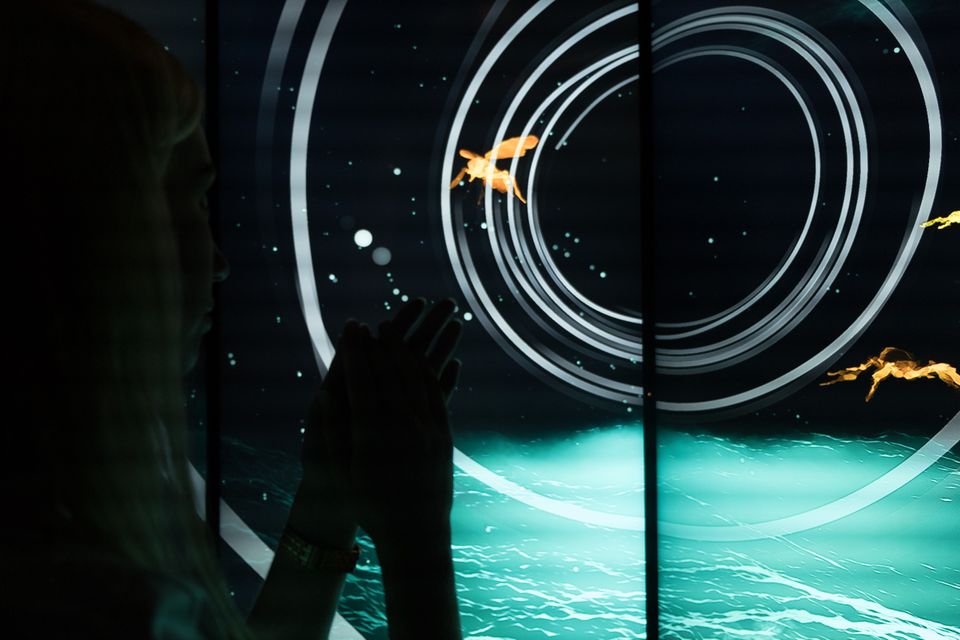 Technology
#vvvv, #DX11.Particles, #Processing, #Supercollider, #Audio-Tracking
Credits
Commissioned by: Puke Ariki, New Zealand
My tasks: Concept, Interaction design, Software development, Sound design, Project management, Production
Concept, Software development: Studio Syntop
Architectural design: Sarima Blakey, Puke Ariki
Hardware integration: Toulouse Limited