Saturated
Research and Data Installation, 2016
Programming of prototypes for a physical data display.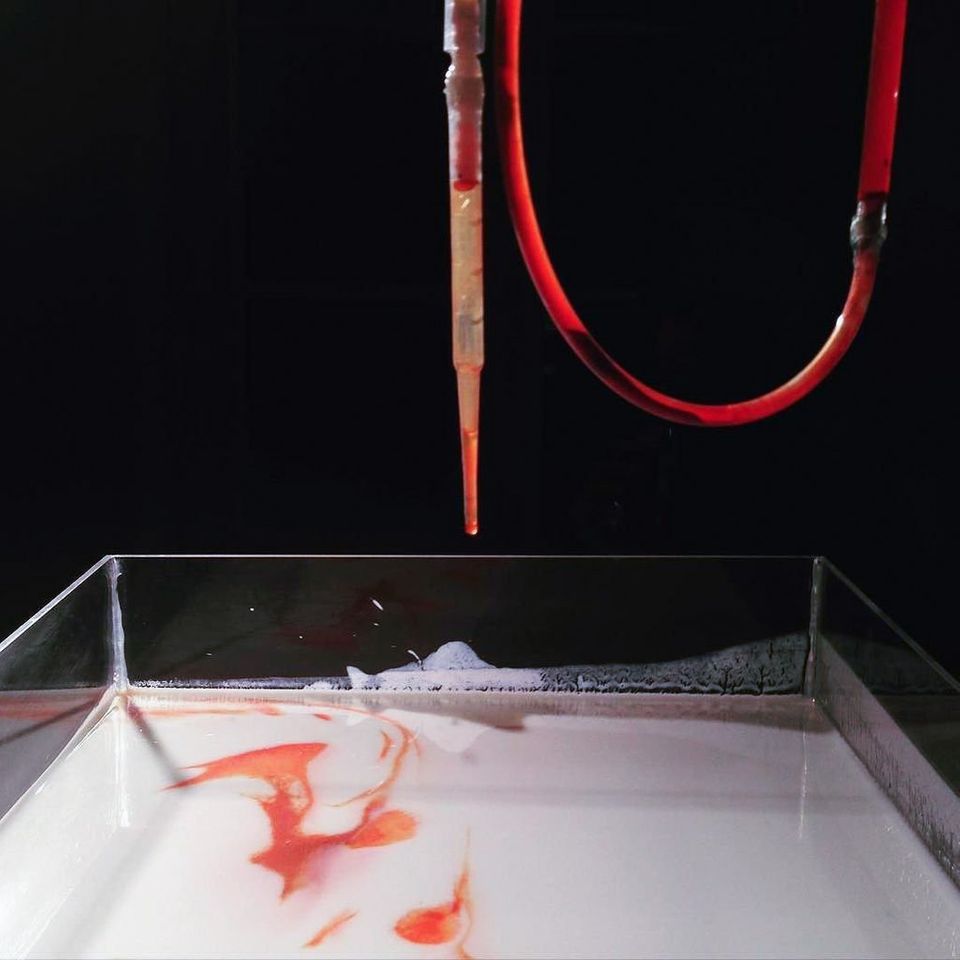 The world is full of »big data«» (digital and analog, programmed and unplanned), much of which goes unnoticed or undocumented. What aspects of our information age are valuable in our everyday?
Saturated is the first in a series of prototypes exploring data visualizations with paint on a physical, human scale. When entering or exiting the exhibition space, audiences break an invisible infrared stream, adding to a basic count and a drop of paint to a display nearby.
Exhibited at Spektrum as part of Lacuna Lab's inaugural exhibition, »Activation« exploring bio-technological growth and decay.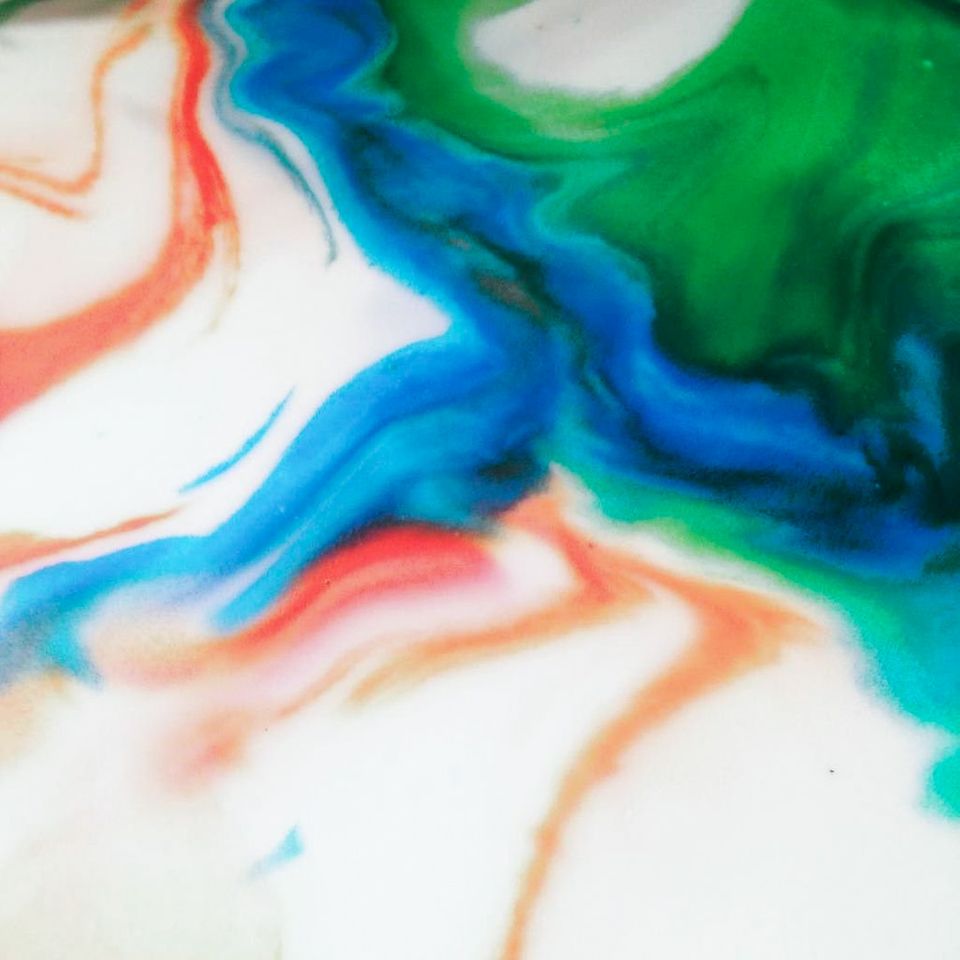 PROCESS
Saturated was built over the course of a month, after extensive experiments with natural viscous ingredients, electronic peristaltic pumps, infrared and motion sensors, plus robotic components for mixing or »resetting« recent states of activity.
Technical insights
We started with Arduino prototypes to first test our 3D printed mechanics along with the electronic circuits and quickly iterated on early prototypes.
Later we switched to the Wi-Fi based Particle Photons microcontrollers running on batteries as one of the goals was to have cordless objects.